Rich and Joyce Swingle have been presenting around the world for decades. This is a sampling of things they've done before, but they'll work with you to come up with a great approach for your group.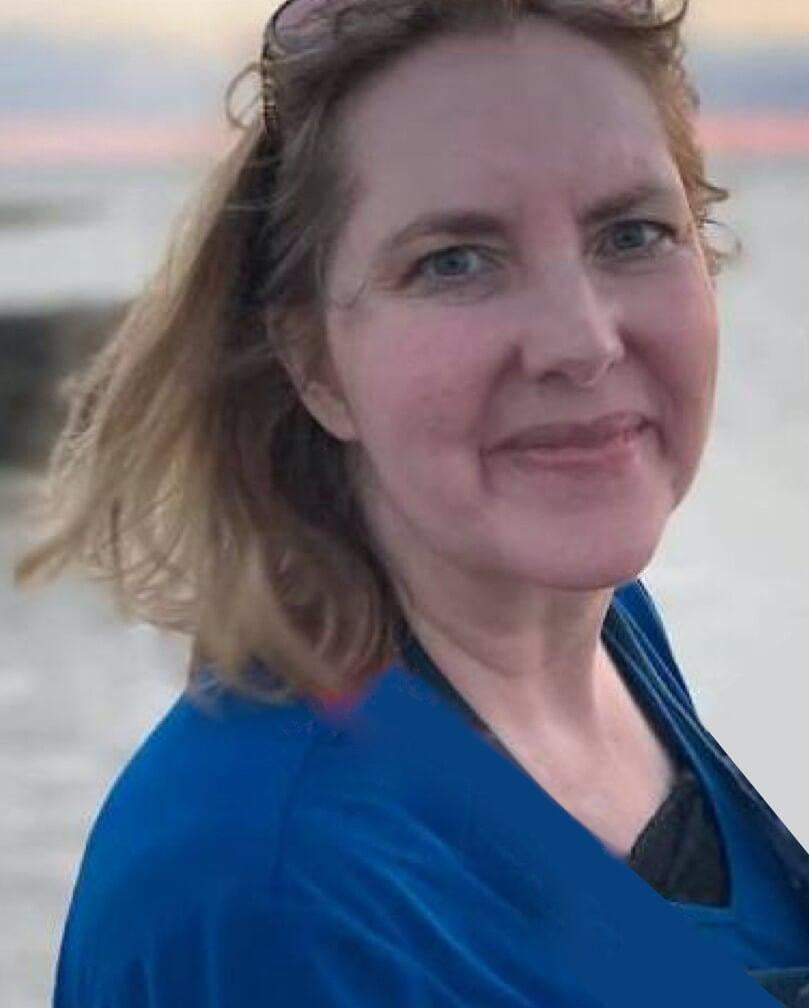 Joyce Swingle completed her Master's of Arts in Counseling at the Alliance Graduate School of Counseling in May 2009. She received her Master's in Professional Studies from Alliance Theological Seminary in May 2004. Joyce has been on the leadership team at Westchester Chapel Church of the Nazarene since 2004, and often adds a teaching before Rich's one-man plays, or sometimes he performs a dramatic illustration for one of her messages.

You can hear her messages from around the world below...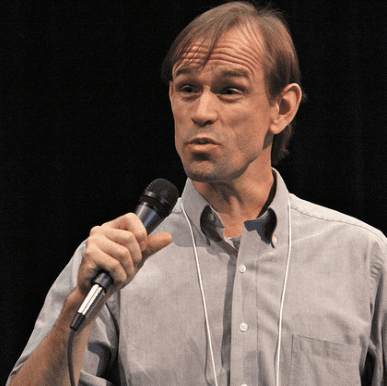 Rich Swingle has used drama with groups in every age group from nursery school to grad school to retirement centers. He has also worked with people at every level of experience from beginner to college student to professional. He's taught and/or performed in 100 schools, including about 50 colleges and universities, including Namseoul University, Korea, Memphis University, and he co-leads a workshop annually at Princeton University. Rich also spoke at the National Council of Churches in Cuba and the Ivy League Congress on Faith and Action, hosted by the Harvard University chapter of Christian Union. Here is a representative list of some of the workshops he can bring to your group: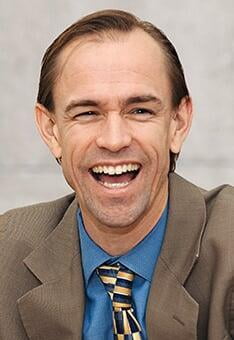 Presentation, Leadership and Communication Workshops and Coachings: Since 2001 Rich has worked as a through Graceworks for firms from Vancouver, BC, to Mexico City to London, helping firms grow through the Human Connection. Graceworks helps leaders in a variety of fields overcome stage fright and connect with their audiences through seminars and project coaching. Visit for more information.Freedom Finder through Graceworks for firms from Vancouver, BC, to Mexico City to London, helping firms grow through the Human Connection. Graceworks helps leaders in a variety of fields overcome stage fright and connect with their audiences through seminars and project coaching. Visit www.GraceworksInc.com for more information.
​​Improvisation: Viola Spolin, author of several books on improvisation, believed it to be as powerful a training technique for actors as Stanislavski's Method. Rich has taught improv for years, and uses it, along with sociodrama (explained next) to coach actors for roles, especially those that require actors to access their emotions. It's also a great form of acting all on its own! It encourages actors to take risks, expand their creativity and spontaneity, and to trust fellow actors. For non-actors it's a great way to gain confidence for public speaking (the number one fear over death!). Rich creates a safe environment for participants to explore.

​​Sociodrama: This dynamic technique can be used on its own or in conjunction with any of Rich's plays or presentations. Rich leads groups in an exploration of a theme which the group helps define. Individuals act out the theme in a specific scenario. Rich uses several techniques to direct the action in ways which explore the theme most valuably. Once the action is completed, Rich leads a discussion of what was learned through the process. Rich's master's thesis was based on a sociodrama program he taught.
For examples of how Rich has used sociodrama, click here.
I've witnessed your work in sociodrama a few times over the years and each time I am stretched. Thank you for your sensitivity and agility to float so easily among various communities, all children of the Lord. You also have a gift at facilitating. You're wise to know when to sit back and when to interject. You also have a great toolbox of techniques to help folks dig deeper. Great work.
--Marlene Dickinson
Choreographer, Dancer and Teacher
Atlanta, GA
Thank you again, Rich. I feel so uplifted myself and I am happy to see how you transformed and healed the residents. I certainly felt God's presence and action in your work with them and their response.
--Retta Blaney
Head of Marketing EastView Independent Senior Living Residence
Owned and operated by The Salvation Army, New York City
Observation after Rich led residents in a sociodrama

​​Sociodrama for Playwrights (Devised Theatre): Plots and dialogue can be created and reworked using this technique. The playwright can see the characters moving, hear them talking, and even know their thoughts, and then take that back to the keyboard. Attendees are encouraged to take what was discovered in the workshop and use it as a springboard for their own work. The following piece was created by the enactors with Rich as the playwright/director at the Applied Theatre Conference in Greenville, SC. All that was given was the theme of dealing with addiction. Rich asked who wanted to play someone addicted to a substance. An enactor stepped out of the audience and Rich interviewed him. As the character mentioned people in his life Rich asked other audience members to step into those roles. Once the piece was generated, Rich directed the piece using sociodrama (see the next class), exploring backstory and subtext and bringing some of that into the main production. Here's what we developed:

There were two endings created and rehearsed. The enactor playing Jeff was instructed to make his decision between the two endings in the moment of reflection on the "voices" he heard at the mirror.
Rights are granted to show the above as a film and/or generate a script and perform it. If it is used for commercial purposes, please send 5% of any gross income to the Applied Theatre Center.

For more examples of how Rich has used sociodrama, click
here
.
Couldn't have asked for a better instructor! --Catie Harris
Student of Rich at the TAM Conservatory
Helped create " No/Yes" through sociodrama


​Sociodrama for Actors and Directors:
Though non-actors can benefit greatly from sociodrama, it can be a very powerful tool to help directors help actors. Scenes which are referred to, but not seen in plays can be brought to life through sociodrama, so that the actors actually have a memory of what they're describing in the play. The emotions of characters can be explored in ways that are helpful to everyone involved.
For examples of how Rich has used sociodrama, click
here
.
I had the great pleasure of attending the Applied Theatre Conference in March 2011. I pre-registered for Rich Swingle's class: Sociodrama for At-risk People." I had little knowledge of this area but wanted to learn since my ministry has taken us to many at-risk people. Rich not only had a delightfully engaging manner of teaching but his knowledge and experience was very apparent. As we moved to actually acting and experimenting with the techniques taught, Rich was nothing less then masterful as he moved us all with confidence and patience to practice this area of Applied Theatre. I told Rich later that what was really artful was the way he would "disappear" to allow us to explore and then when help was needed or called for, he "reappeared" to offer guidance and instruction. I learned more in a weekend workshop with Rich than I think I could in a semester of college instruction. Thank you, Rich!
--Charlie Jones
President
Peculiar People, Inc.
www.PeculiarPeople.com
​​​Enacted Prayer/Praise
: Based in sociodrama, enacted prayer and enacted praise are simply praying and praising with movement rather than words. Rich has taught the prayer form all over the world, and may be the first to have introduced it to
Romania
and
Cuba
. He has found that it gives people a more clear prayer direction, gets people excited about praying, and is often answered dramatically.
For more about enacted prayer click
here
.
For posts about enacted prayer click
here
.
Bibliodrama
: Participants take a passage of scripture and, using improvisational sociodrama techniques, bring the ancient words to life. It's an exciting way to study the Bible because it puts readers in the sandals of the characters and invites them to share their feelings about what's going on. The technique has been used by Christian and Jewish groups in America and Europe since the early 1980's, and has helped bring numerous people into a closer connection with scripture.
Sociodrama for Sunday Morning
: Because of the flexible nature of sociodrama, it can be used in the Sunday morning service to explore the chosen scripture dramatically through bibliodrama (see description above) and then practice living out the principles found in the text through a dramatization of that passage or in a modern scenario. For churches open to this kind of "sermon" the results can be profound and literally life-transformational. In the scripture exploration section members of the congregation (or workshop) come to the stage to step into the roles of the people in the text. The director interviews them and some dialogue takes place, where appropriate. It is not at all an attempt to rewrite scripture but rather a technique whereby the feelings and emotions behind the text can be explored and experienced. In taking the application into the here-and-now the participants create a scene based on the themes of the scripture to which they've been warmed up. People go away with a better understanding of the scripture and how to apply it to their own lives.
For examples of how Rich has used sociodrama to help groups create sketches, click
here
.
The Physical Actor
: Rich has been described as "the converted version of Jim Carrey." Rich has developed a workshop in which he teaches how to develop a character from head to toe. This is Rich's most popular workshop.
Tools for Actors and Directors
Rich will take actors through an exploration of their physical instrument, giving directors ideas for working with actors from the outside-in. Then he'll turn the tables and work inside-out using sociodrama and bibliodrama, two techniques he trained in for his masters degree in theatre from Hunter College City University of New York. Students are welcome to bring monologues and scenes at any level of preparation, or if they don't bring something to work on, they should come with a passage of Scripture in mind and Rich will help bring it to life. We'll work on as many pieces as we have time for, but everyone will get involved through the process of sociodrama, which brings the backstory to life in a holistic way.
Theatre for Conflict Resolution
: Using sociodrama, Rich leads groups in safely exploring creative solutions to addressing and resolving conflict.
Writing for Stage and/or Screen:
Rich has written a majority of the plays that he performs around the world. In his workshops he shares insights he's learned from his own work and from those who taught him: Tina Howe (nominated for the Tony, the OBIE, and twice for the Pulitzer Prize), Jerome Coopersmith (the original Hawaii 5-0,
American Christmas Carol,
over 100 episodes for all three original networks), Eric Bentley (Chief Translator for Bertolt Brecht and a student of C.S. Lewis), Lee and Janet Batchler (
Batman Forever, Smoke and Mirrors
), and Sean Gaffney (Veggie Tales).
Drama in Ministry:
Rich taught this as a one-credit class at George Fox University, at the Asia-Pacific Nazarene Theological Seminary, the National Council of Churches in Cuba as well as at various conferences. Rich takes students who may or may not have any drama background through the basic forms drama can take in a ministry context, from sketch to full-blown musical. Examples of the short forms are a part of the experience.
Video Lectures
: Though Rich would much prefer to work with your group live, it's worked well for him to speak to groups via video conference. Professor Christopher Martin had Rich give a video lecture, and here was his response:


Thank you again so much for today! I had many students come up to me afterward thanking me for bringing you to the class. I think for a lot of seniors, as they approach graduation, it can feel overwhelming trying to figure out the next steps. So to have heard from you, someone living and working successfully in NYC, proved to be incredibly valuable to them.
--Christopher Martin, M.F.A.
Assistant Professor, Theatre
Oral Roberts University
Why Should Christians Enter the Performing Arts:
Rich was on a panel addressing this topic at the Ivy League Congress on Faith and Action hosted by the Harvard University chapter of Christian Union. To see the entire talk visit
www.
RichDrama.com/blog/post/IvyLeague
.
Talking over a scene with Lindy Nelson.
Photo by Heather Peterson.
​​Coaching for Film
: For nine years Rich taught film acting at the Rocky Mountain Christian Filmmakers Camp. Students would watch Rich's online teaching so they could hit the ground running with short films Rich coached. He's also coached actors on
The Farmer and the Belle
,
Polycarp
, "
One Day
," "
Living Word
," "
There
," and "
Reflection
." In each of those films he performed small roles so he was available to help other actors achieve their best. In many cases he worked with some folks who had never acted before. This freed the directors to focus on the many other challenging elements of filmmaking.
Just finished an exhausting but incredibly memorable week in Bismarck, ND. I was privileged to spend several days on a film set with Christian actor, Rich Swingle! His passion in his work, and love for the Lord were a huge inspiration. The time I spent working with him deeply encouraged me; not only as an actress but also as a follower of Christ.
--Lindy Nelson
Lead in "Living Word"

I have been wanting to thank you again from my husband and I, both, for investing in our daughters, Lindy and Larissa, through the "Living Word" film project. They and many other young people have been inspired by you. I've heard story after story of ways you blessed those on the filming project and more at the [North Dakota Home School] Convention. Your love for Jesus shines so very brightly.....it simply is contagious. May God abundantly bless you and your dear wife for all that you do to reach out to young people and invest in them.
--Luann Nelson


Spiritual Life Weeks at High Schools and Colleges:
Rich and Joyce can team up with a mix of drama and teaching to fill a whole week of chapels.
Before you came, I didn't realize how important trust was... There (were) a lot of times that I was lost. Now I know that when we trust God He guides us through the valley of the shadow of death.
--Student
Morrison Academy, Taichung, Taiwan
For more quotes from students at Morrison Academy click
here
.
Marriage and Singles Retreats:
Rich and Joyce have a unique story of how the Lord brought them together at a singles retreat. Joyce has a masters in mental health counseling from the Alliance Graduate School of Counseling. Their mix of teaching and drama inspire and delight.
Actors Boot Camp:
Rich has twice led a
7-hour workshop at Content 19 Film Festival and Media Summit
, and he's ready to do it again! He covered the following topics: "Finding your character's physical life," Script analysis," "Execution when the camera rolls," "The Business of Show Business," and "Prepping through sociodrama."
Thank you so much for your Actors Bootcamp workshop! It was so informative, helpful, and inspiring. I walked out filled with so much joy. The following days, I kept thinking how inspiring it is to be with other Christian actors and to be a part of this community, knowing that we're all doing this work to serve Him. It's so exciting! I look forward to the work to come and to serving Christ in this work. I will be referring to my notes from the workshop often!
Thank you so much.
Caroline Askew
M.A. in Classical Acting, LAMDA, The London Academy of Music and Dramatic Art
-------
Rich holds an M.A. in theatre from Hunter College (City University of New York). If there is something specific you'd like Rich to address for your group and it isn't listed here, he'd be glad to come up with something that fits the bill.
-------
I am pleased to nominate Rich Swingle as The-Best-Performing-Artist-Of-This-Decade for Theater, Film, and an outstanding Acting Coach. I have had the wonderful pleasure of knowing and working with Rich for several years now and have always found him above and beyond talented, professional, full of high energy, dependable, efficient, unfailingly punctual, and so much fun to work with and be around. In fact, I have never worked with an entertainment industry professional like Rich who gives as much attention to detail as he does in EVERYTHING. Also, his willingness to take on difficult Theater, Film, and Acting Coach projects and see them to successful completion has repeatedly impressed me over and over again. Rich Swingle's skills do not end with his Theater, Film, and Acting Coach experienced accomplishments. He also projects a warm, cheerful attitude to everyone he comes into contact with. Rich has an amazing way of resolving conflicts and handle other difficult situations with remarkable patience and admirable tact. In the community he goes out of his way to help people in need. He loves people, works hard, and always tries to lift the spirits of those around him. I believe these characteristics represent all that is good in Rich Swingle, and I am blessed, pleased, and honored to work with him professionally and to know him personally.
--Owen Hisle
Award Winning Actor, Producer, Director
Thank you for your teaching and encouragement which helped me grow in grace and truth! You are by far one of my favorite, most influential, most memorable, and most enjoyable teachers. Not only your insights on acting which were many but your insights on to the nature and character of God which came just as fast and free.
--Anna Hagen
Harpist, Writer and Dramatist
www.AnnaHagenHarpist.com
Rich Swingle was my drama teacher one year at National music camp. He is a man of passion and a man of perseverance. He loves what he does and he loves his life. I am not much of an actor at all, but he believed in me, in my abilities, and was an encouraging voice. When we went deeper in rehearsals into some soul searching he was incredibly vulnerable and encouraging. I value the time that we had together for that one week and desire the best things for his life.
-- Kirsten C. Ivany
Vancouver, BC
(Posted seven years after Rich worked with her at The Territorial School for Music and Gospel Arts, nicknamed National music camp)
I just wanted to thank you for what you did for me and the other students. I learned so much from you guys, and I will take it I into my future. I will definitely be staying in touch as I will have questions about different things that I will want your advice on. Thanks again. I don't have celebrity heroes from TV, you guys are seriously my heroes.
--Claire K.
Student of the Lamplighter Guild for Creative Disciples
Helped create a sketch through sociodrama
For more comments
click here
.
If you've experienced a workshop led by the Swingles feel free to leave a comment below...