A Few Words About Who We Are
Rich and Joyce Swingle have been presenting together since before they were married in 1998. They're both Contributing Writers for Intercessors for America.

Rich Swingle is an award-winning actor who has performed on six continents, 39 nations, and in hundreds of venues with his one-man plays and workshops. The dynamic nature of his work can fill as little as ten minutes in a larger presentation or as much as a full week of workshops. He has performed at churches, colleges, retreats, camps, prisons, a military base, theatres from Off-Broadway to The Kennedy Center, film, radio, and CD-ROM. For the Beginners Bible video series, distributed by Sony Wonder, he did 20 roles including Jesus, Adam, and the Serpent. He has performed voice-overs and on-screen roles in several commercials and about 45 film projects. He has performed and/or taught workshops in about 100 schools, including about 50 colleges or universities, including Namseoul University, Korea, and Memphis University, and he co-leads a workshop annually at Princeton University. Rich also spoke at the Ivy League Congress on Faith and Action, hosted by the Harvard University chapter of Christian Union.

Joyce Swingle has spoken all over the world. She's performed in four feature films: Indescribable, The Unexpected Bar Mitzvah, Courageous Love, and Mayflower II. Joyce has developed her own one-woman, one-act play, "The Shepherd's Daughter", which she has performed in the New York City area as well as in The Shepherd's Cave in Bethlehem. She and Rich developed Shepherds Reflect on the Twenty-third Psalm for a performance in Taiwan. She has performed in numerous sketches at Westchester Chapel Church of the Nazarene, where she serves as an associate pastor. Joyce is also a trained counselor and has a background in publishing, having worked in the marketing departments of about 20 major magazines. She left the industry as vice president of world wide marketing for BusinessWeek magazine to go into full-time ministry in 2006.

WE BELIEVE in one God—the Father, Son, and Holy Spirit.
WE BELIEVE the Old and New Testament Scriptures, given by plenary inspiration, contain all truth necessary to faith and Christian living.
WE BELIEVE human beings are born with a fallen nature, and are, therefore, inclined to evil, and that continually.
WE BELIEVE the finally impenitent are hopelessly and eternally lost.
WE BELIEVE the atonement through Jesus Christ is for the whole human race; and whosoever repents and believes on the Lord Jesus Christ is justified, regenerated, and saved from the dominion of sin.
WE BELIEVE believers are to be sanctified wholly, subsequent to regeneration, through faith in the Lord Jesus Christ.
WE BELIEVE the Holy Spirit bears witness to the new birth, and also to the entire sanctification of believers.
WE BELIEVE our Lord will return, the dead will be raised, and the final judgment will take place.

Our relationship to Jesus Christ informs all we do. Rich and Joyce are ambassadors for Christ Over Career.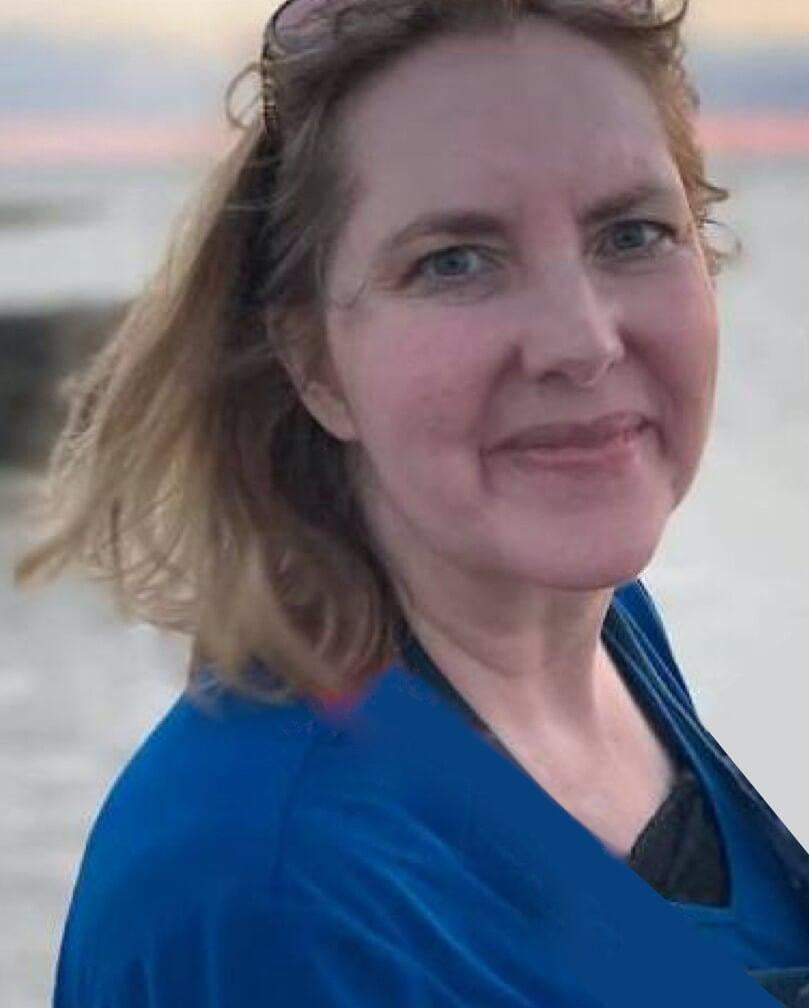 Joyce
It was around 1995, when I sat on the couch in my little studio apartment in Manhattan and contemplated my life. After years of striving, I had finally arrived! I had a glamorous job at a well-known magazine, I had an apartment – albeit small – in Manhattan, I had a boyfriend, who looked like he might actually ask me to marry him, I had everything I had wanted and for which I had planned.

Why, then, I thought to myself, why do I want to kill myself?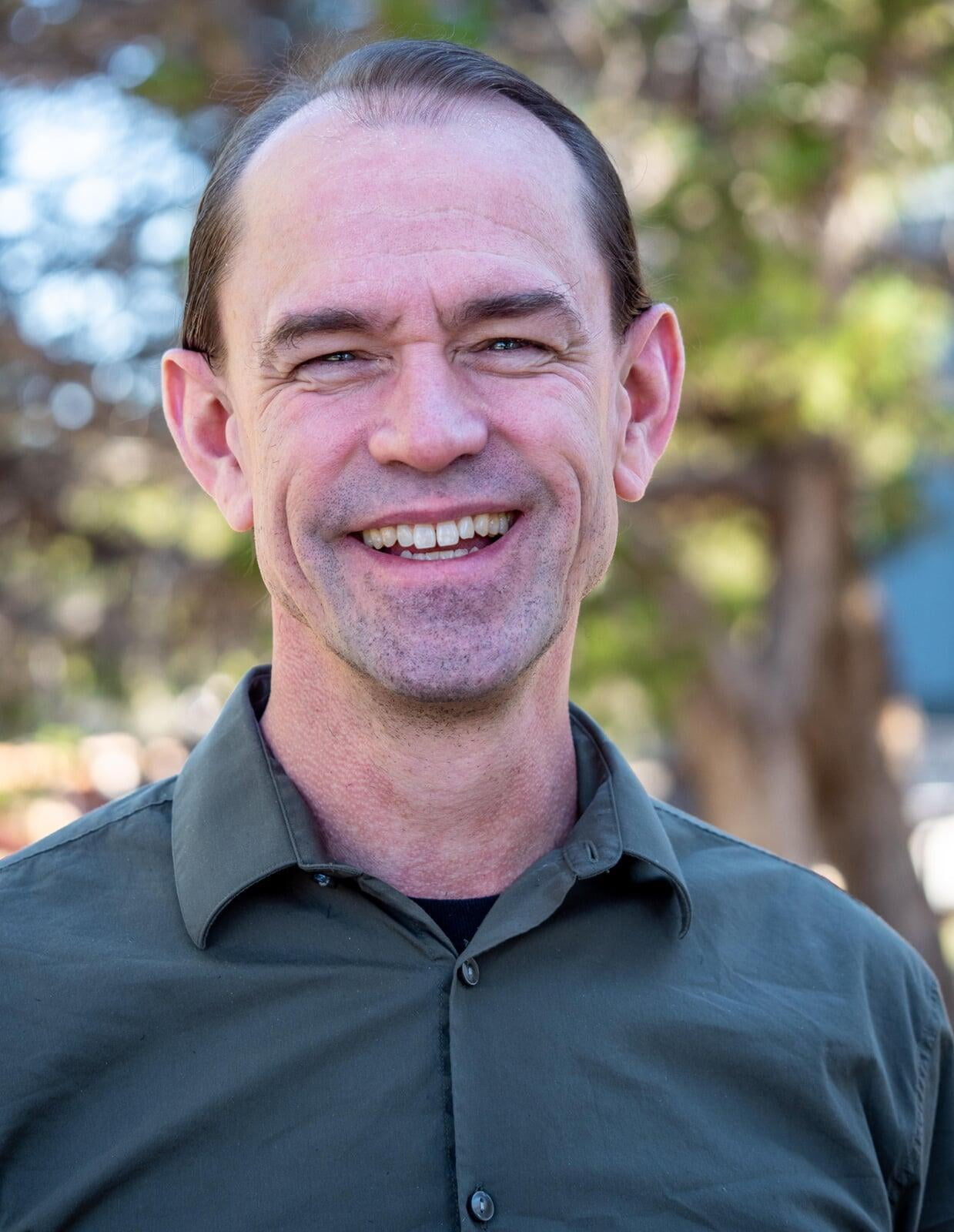 Rich
I was five years old when I asked Jesus Christ to forgive me of my sins. Then in elementary school I raised my hand every time they asked if we wanted to give our lives to the Lord. I went to George Fox College, a Christian liberal arts school, then to seminary at Gordon-Conwell Theological Seminary, where the Lord got my attention and made it clear I was to minister -- not from behind a pulpit -- but through the performing arts.
Click for more about my passion...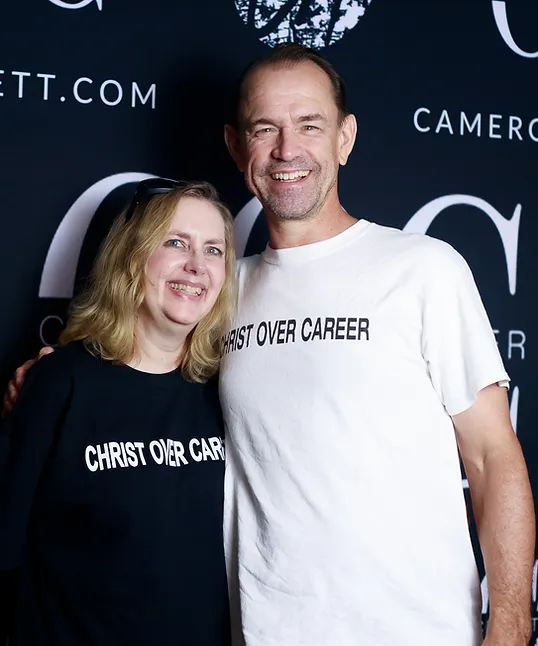 Rich and Joyce
We met shortly after friends told us we'd meet our soulmates. Joyce is writing a book on how we met, courted, and began ministring together even before we were married.