The preaching team at Westchester Chapel has been going through Ezekial 8 together, approaching it as if we're preparing to preach on that passage. Ezekiel's vision reminded me of a vision Evan Roberts had. Our "singing play" Songs of Revivalshows how the Lord was calling Roberts through a vision to preach to the young people in the church of his youth. His obedience sparked a broader movement of the Welsh Revival, which was already simmering.
Later in Ezekiel 8 the prophet paints a sad picture of what people representing God to the world were doing. They thought they were doing good things, but the Lord showed Ezekiel their actions were an abomination. I wrote down, "Prophecy is declaring reality to a people who can't see clearly because of sin."
Tomorrow I was asked to do a dramatic reading from another prophet, Daniel.
It reminded me that I did the voice of Daniel in a promotion for a preaching series on the Book of Daniel for Trinity Community Church in Knoxville, TN. Click the image below to watch it: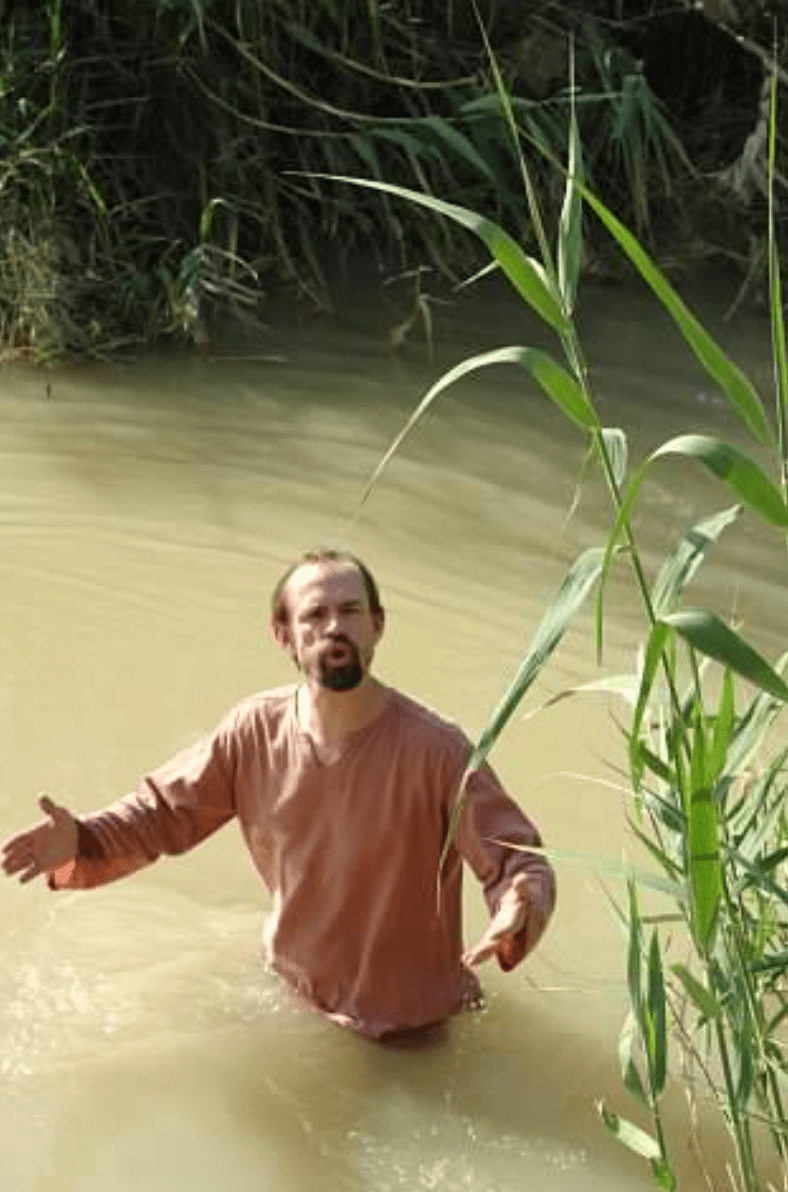 I portray John the Baptist, a New Testament prophet, in a short piece called "The Lamb of God." Before I wrote it for a performance at Africa Nazarene University I did a dramatization of that passage in the Jordan River near where it is believed that John the Baptist baptized Jesus.