And what

People Like Us

has to do with it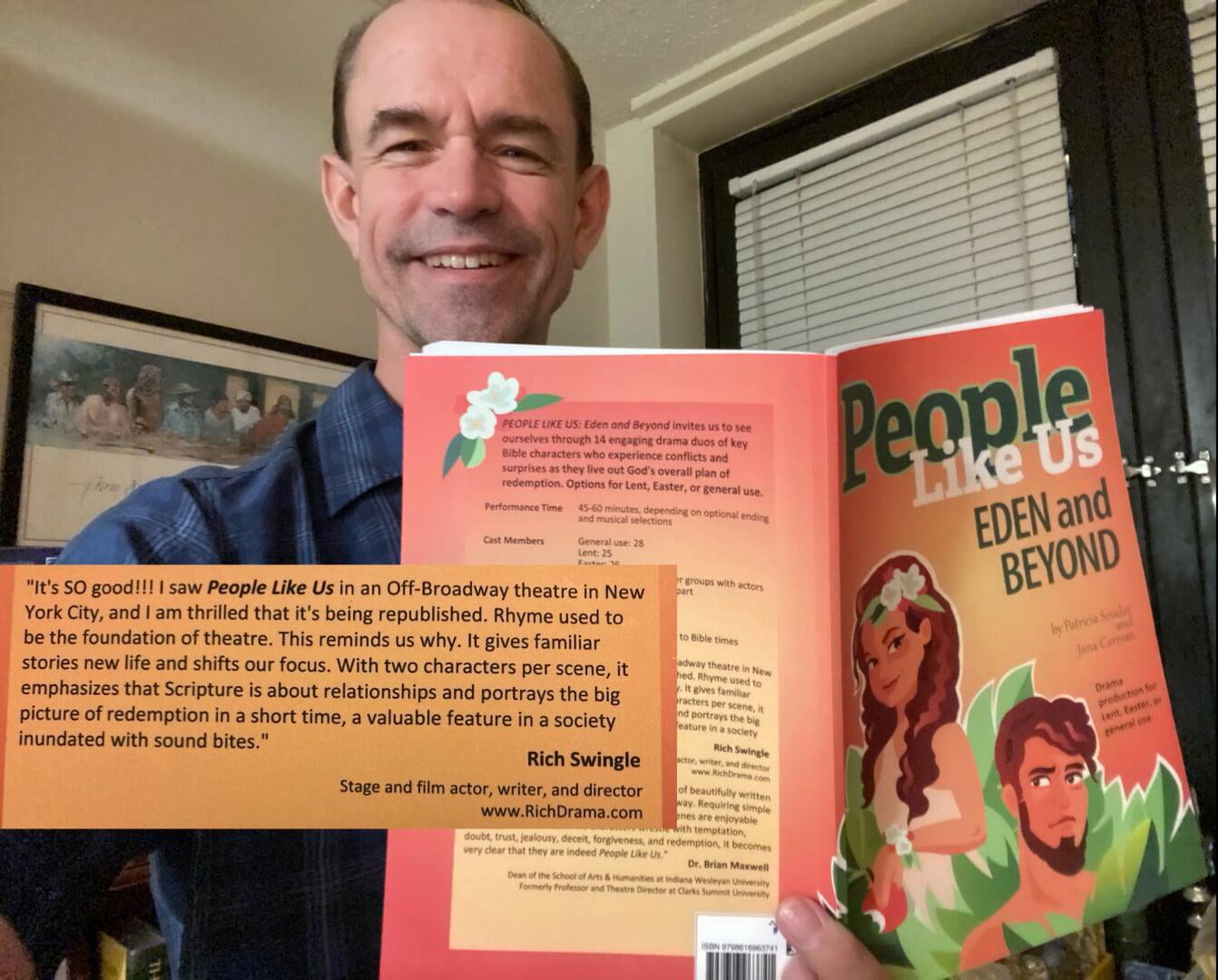 Patti Souder and Jana Carman wrote People Like Us: Eden and Beyond in 1997, and I got to see a production of it at The Lamb's Little Theatre. Patti and I got to know each other on a group drive between NYC to Toronto where I performed I Dreamed I Was Free at a Christians in Theatre Arts conference.
Alpha Star Drama has republished People Like Us, and Patti used my quote for the back page:
It's SO good!!! I saw People Like Us in an Off-Broadway theatre in New York City, and I am thrilled that it's being republished. Rhyme used to be the foundation of theatre. This reminds us why. It gives familiar stories new life and shifts our focus. With two characters per scene, it emphasizes that Scripture is about relationships and portrays the big picture of redemption in a short time, a valuable feature in a society inundated with sound bites.



In our correspondence about the book launch, Patti happened to ask where I was on 9/11. I was going to direct her to what I wrote about it and discovered I've never posted the story! So here are the highlights: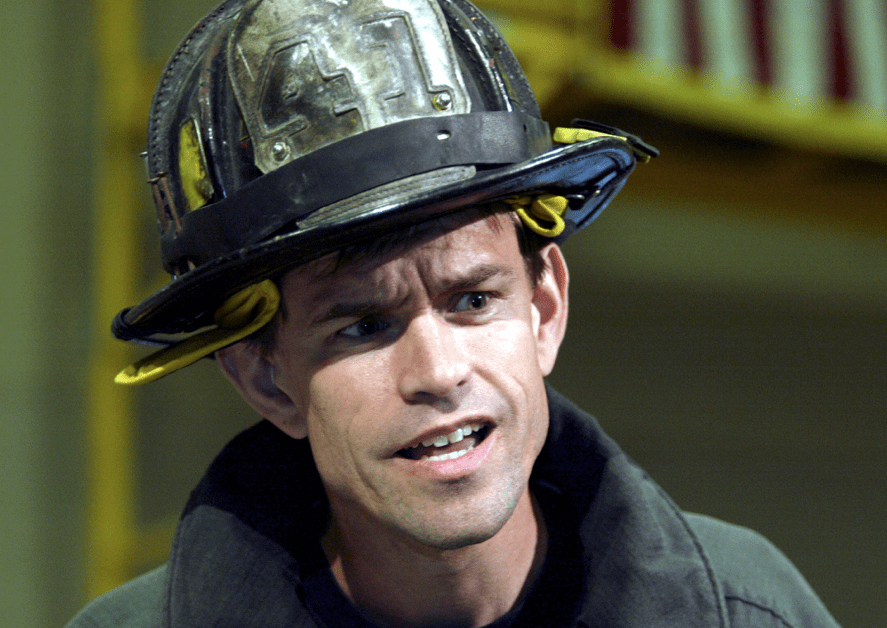 That morning Joyce and I were walking from our home at 80th and York Avenue to our offices in Midtown. Joyce heard the first plane went in while riding the elevator to the 46th floor. She thought it was a single-engine Cessna or something like that. When I got to Times Square the Duchess of York was walking out of the Good Morning America studios. Her body guard held up a hand in front of my face. I was thinking, "I was just noticing Fergie." The monitors showing what viewers were watching showed smoke coming out of one of the Twin Towers, but it was a tight shot, and I thought it must be an anniversary of the 1993 bombing (the year I moved to NYC). Then, on Times Square it was on all the Jumbotrons, and about the time I was remembering the basement bombing was in the winter someone standing nearby said, "I saw the smoke before I drove into the tunnel." Then another said it might not be a good idea to be standing there. I still didn't think it was an attack though until Joyce called to let me know the second plane had gone in. I was prepping slides for my one-man play Alien Immigration Training for that Friday, so I stayed away from media. Mom called to let me know the Pentagon had been struck and that the plane plowed into a field in Pennsylvania, but the hardest call was when a friend called to see if she could stay with us. She commuted into the city from Westchester County, where we still attend church together. She told me the buildings collapsed. I assured her that though there was a great deal of damage they didn't fall down. When she told me her intel was more recent I was just devastated. Joyce had an appointment, and I walked home with her in the mid-afternoon. We saw people and emergency vehicles covered in ash. It was surreal.
The next day we stayed home, but Thursday we went back to our offices until mine was evacuated. I had an old dressing room in The Helen Hayes Theatre, the smallest Broadway house. It was in the shadow of the Viacom building, which received a bomb threat. While walking home I called Joyce. I hadn't had a cell phone for very long at that point, but I remember leaving her a message while looking up at the McGraw Hill building where she worked. People on the street were evacuating, and I wanted to be sure she was OK! She told me later there was a kitchen fire in a restaurant at the street level, and their chimney came out of the building several floors up. Someone reported that the building was on fire, and of course everyone panicked. She kept her cool and stopped her staff at Business Week Magazine from exiting.
People were on edge for weeks. I remember a bus let air out of its Jake Brake and a woman leapt high enough to dunk a basketball.
I'll never forget when I started working for Graceworks because the first team I coached had a guy whose fiancée had been working in one of the towers that dark day. We told him he didn't need to be a part of the presentation, but he said he needed something to focus on.
I didn't perform my Alien play that Friday. My costume for that is a black suit with a black tie and shades. Didn't seem right for that week. I scripted a new opening to The Revelation: "In my day, my people were under attack. I'm John, and I finally get to tell you, face to face, The Revelation!"
I'm sure living so close to everything played into my inspiration to write my one-man play Five Bells for 9/11.
I didn't seek out a venue for Five Bells for 9/11 this year, because we're preparing a new "singing play":
If you're in the area, I hope you can join us:
September 23, Time TBD
Welsh Revival Scenes from
Congregational Church of Howells
September 24, 11 a.m. to 7 p.m.
About 40 minutes from
Mid-Hudson Civic Center
As a part of