Three of my students from
Lamplighter Guild for Creative Disciplines
were in it: (left to right)
Lael Lawless Goodrich
,
Caleb Smedra
, Lael's husband Chandler (he wasn't my student, but we just had to get him in the photo) and
Lydia Miller
(I only taught her a couple of hours at Lamplighter before she spent the rest of the week with
Patricia Mauceri
).
We saw the play with our friend Cindy, who hosted my performances annually over the course of 20 years in the public schools where she taught.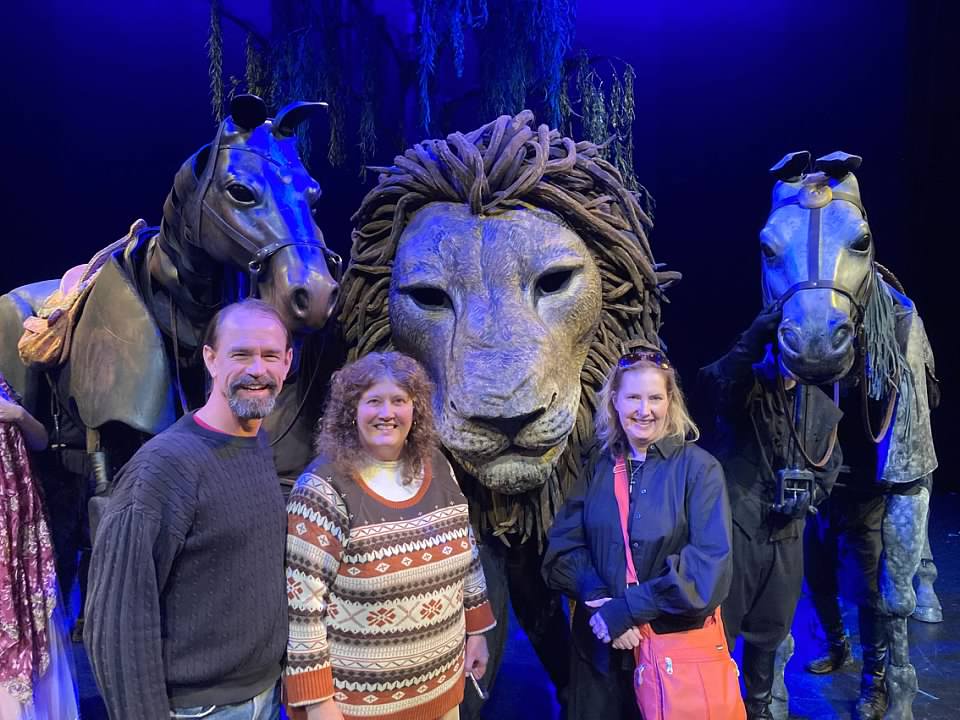 See the rest of Olympic champion Eric Liddell's
Chariots of Fire
story in Beyond the Chariots.
Watch it online
and
book a live performance
.